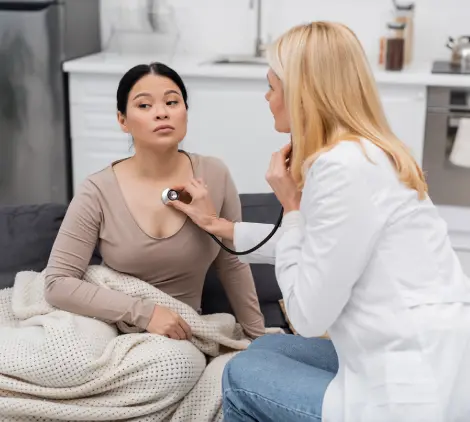 Doctor on call At Home In Dubai
In Yad Al Amal Home Healthcare Service we recognize the significance of having access to quick medical treatment. We provide complete Doctor on Call in Dubai and ensure that medical help is only one telephone or a call. We have a team of skilled and knowledgeable medical professionals; we can bring health care at your fingertips to provide the medical attention and treatment that you require, from the comfort of your home.
Convenient Doctor on Call at Home
The days are gone when you needed to hurry into a medical facility or wait for hours in a long line to see the doctor. Thanks to Yad Al Amal Home care Service in Dubai You can benefit from the ease that a doctor on call at home. The Doctor on Call service can be tailored to the needs of your health,
whether it's routine checks, an injury that isn't serious, or even an emergency. Our focus is on your health and will provide you with personalized medical care that's both practical and trustworthy.
Qualified Doctors at Your Service
Our medical team consists of skilled and knowledgeable medical professionals that are committed to giving you the best care. The team has been carefully chosen to make sure you get the best quality medical care. No matter if you require primary healthcare special consultations, specialist services, or diagnostic assistance our doctor on call Dubai are equipped with the expertise and skills to deal with the wide array of ailments.
Expert Doctor Home Visits in Dubai
It is our understanding that going to the hospital or a clinic might not be always practical or feasible, particularly for those with a chronic illness, who are unable to move, and those who are recovering from operations. So, the Doctor on Call in Dubai services provides home visits where our physicians visit you. In removing the necessity for lengthy wait times and travel We offer a stress-free and soothing healthcare experience.
Timely Medical Assistance
If it's a medical emergency, every minute matters. By using our doctor home visit Dubai, you'll feel at ease knowing that quick medical help is only an email to a click away. Our physicians are available around all hours and are waiting to offer urgent medical care at the time you require it most. It doesn't matter if it's a sudden illness or injury, or any medical issue which can't be put off the doctors at our clinic will make sure that you get prompt care.
Comprehensive Home Healthcare Services
In addition to our Doctor on Call Dubai Services, Yad Al Amal Home Healthcare Service has a wide range of home healthcare options that are comprehensive. From physiotherapy and nursing to the management of medications and dressing wounds, our team of medical professionals is committed to fulfilling all of your healthcare requirements. We are a firm believer in holistic healthcare and are committed to improving your overall health, all from your comfort at the house.
Utilize our easy Doctor on Call at home services in Dubai to experience personalized healthcare as never before. When you require a doctor at your home,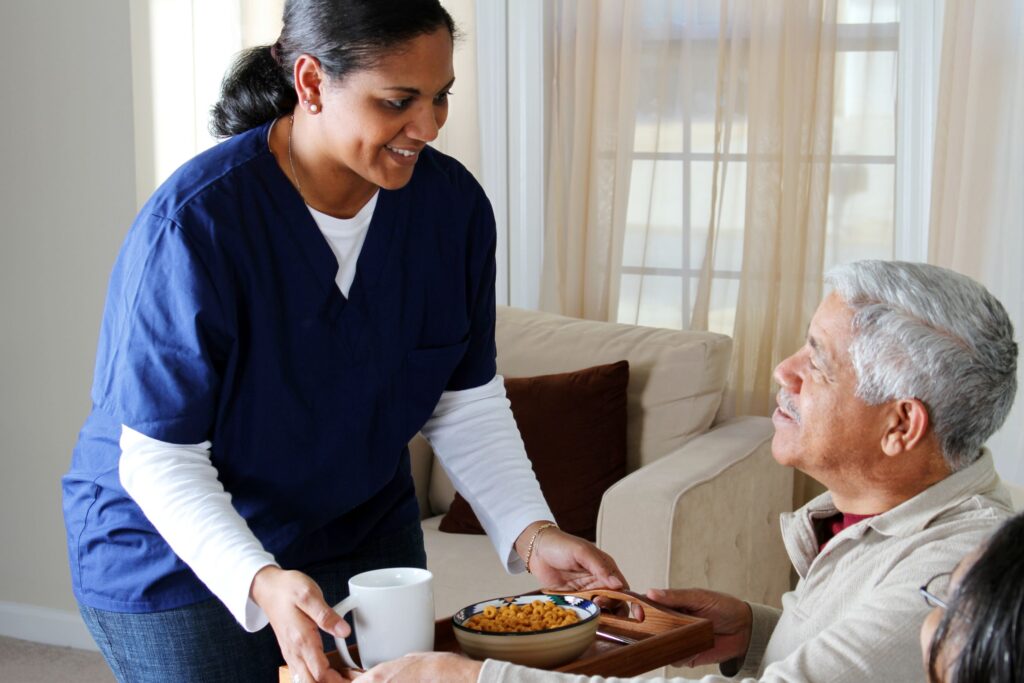 routine checks, or medical treatment that is specialized our team is here to help all of your medical needs. Get in touch with Yad Al Amal Home Healthcare Service now to make an appointment or learn more about doctor home visit Dubai services that we offer along with other services like Home care nursing in Dubai. Well-being and health are top of the list and we're committed to providing the highest quality medical home care.