Residents of Dubai are always looking for new ways to improve their quality of life. Doctor home visit Dubai is one such innovation in the healthcare industry that has gained popularity. Yad Al Amal is a home healthcare provider that offers this modern service. They provide certified nurses and physical therapists to deliver in-home care. Yad Al Amal offers a wide range of benefits for doctors to visit you at home in Dubai.
Doctor Home Visits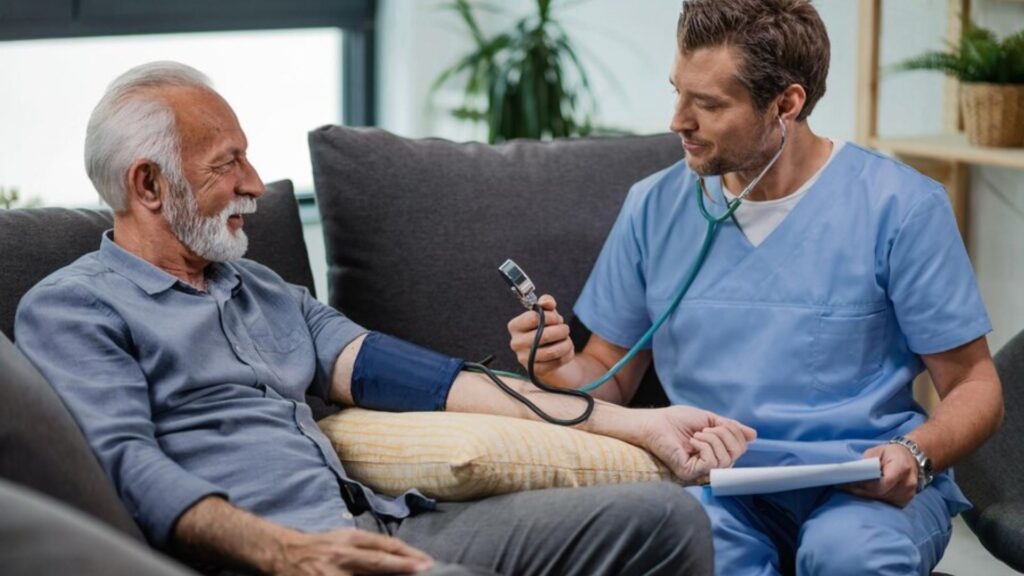 1. Enjoy Convenience Right at Your Front Door
It can be difficult to get to the clinic in a busy city such as Dubai where there is a lot of traffic. Yad Al Amal's doctor home visits eliminate the need for travel and make healthcare more accessible. You can receive immediate and convenient medical care, whether you have a minor illness or chronic conditions.
2. Personalized Care
The personalized attention patients receive is one of the biggest advantages of doctor visits at home. Yad Al Amal doctors take time to learn about your unique medical needs, lifestyle, and history. This personalized approach allows for better diagnoses, tailored treatment plans, and improved health outcomes.
3. Reduction in Infection Risk
Visits to a clinic or hospital can expose you to a variety of germs, particularly during influenza seasons and health crises. By providing you with medical care in your own home, doctor home visits in Dubai reduce this risk. Rest assured you are receiving medical care in a familiar and clean environment. This reduces the risk of contracting contagious diseases.
4. Time and Cost Savings
You can save time and money by having your doctor come to you. No need to arrange for transportation or parking, nor take off from work. It can also be more affordable for those who do not require hospital services and would prefer to consult with a doctor at home.
5. Accessible to Elderly Patients and Disabled Patients
Doctor home visits can be a lifeline for elderly people or individuals with mobility problems. It can be difficult to get to the clinic. Yad Al Amal provides services that allow these populations to receive medical treatment without having to travel.
6. Monitor Chronic Conditions
Regular checkups for chronic illnesses are essential. Home visits by doctors can help manage chronic conditions like diabetes, heart disease, and hypertension. Yad Al Amal doctors can help monitor your health and adjust your treatment plans. They also provide advice on how to lead a healthy life.
7. Enjoy Peace of Mind
You can enjoy peace of mind knowing that a trustworthy healthcare provider, like Yad Al Amal, is available to visit you at home. A trusted doctor is always available to help in an emergency or sudden illness, which can bring comfort to those with elderly or children.
8. Preventive Healthcare
Prevention is as important as the treatment of existing diseases. Regular doctor home visits ensure regular health checks and assessments. This allows for early detection and offers guidance to maintain a healthy lifestyle.
Conclusion 
Doctor home visits, such as those provided by Yad al Amal in Dubai, have transformed the way that people view healthcare. This service is a great addition to healthcare in Dubai because of its convenience, personalized attention, and many other benefits. In the vibrant city, of Dubai, opting for a doctor's home visit is a great way to prioritize your health and embrace an approach that puts patients first. It also makes medical care more affordable, accessible, and cost-effective.