In the thriving and fast-paced city of Dubai, the convenience of personalized medical services is highly wanted. For our health checkups, blood tests are a crucial instrument for diagnosis. However, the stress of going to a clinic or the hospital may cause a lot of anxiety. This is why the idea of a blood test home service in Dubai that is provided through Yad Al Amal can help. A home-based healthcare center that only provides certified nurses, Yad Al Amal ensures you can undergo your blood test from the comfort of your house. This is why you must think about this solution.
1. Time-Saving Solution
Life in Dubai is famous for its speed, and traffic is a significant time sink. A visit to the hospital or clinic to get a blood sample can be a lengthy wait, as well as experiencing crowded waiting areas. The convenience of having a blood test at home removes the hassles. A certified nurse in Yad Al Amal will arrive at your door, ensuring you save energy and time.
2. Great for disabled or elderly People
People who are elderly or have mobility problems could find it challenging to travel to the clinic to undergo an appointment for a blood test. Blood tests from home are a perfect solution to ensure these populations have access to essential healthcare without having to deal with the physical and stress burden of a trip to a hospital.
3. Individualized and Private
The convenience of having a blood test conducted at home guarantees the greatest confidentiality. Having your blood taken in a comfortable and safe environment at home is possible. It is particularly beneficial to those concerned about privacy or require discretion about the health of their family members.
4. A reduction in stress and anxiety
A lot of people feel anxiety or tension when visiting a medical center, which is commonly called "white coat syndrome." It can cause false results for blood tests. The option of conducting an online blood test in Dubai can help alleviate this problem through a relaxing and comfortable atmosphere and the most accurate results.
5. Perfect for Health Screenings to prevent disease
Prevention is the foundation of long-term health. Regular blood tests help detect health problems early and allow for prompt intervention. Through personal blood test services like Yad Al Amal, it is easy to organize standard tests to monitor your health and spot possible issues before they turn grave.
6. Customized Schedules
Hospitals and clinics may offer restricted appointment times, making it challenging to locate an appointment time that fits your needs. Home blood tests located in Dubai offer the flexibility to pick a time and location most suitable for your needs, regardless of whether you need to be there in the early morning or late at night.
7. Improved Compliance
If you are a patient who requires frequent blood tests because of chronic conditions, adherence to the healthcare guidelines is vital. A blood test at home can improve the patient's compliance since there is no barrier to performing the required tests.
8. Comprehensive Service
Yad Al-Amal's blood test home services within Dubai aren't just about convenience but top-quality services. Highly skilled nurses certified by the FDA in blood collection can ensure that your procedure is performed precisely and with the highest diligence. It provides the validity of the results you get from your tests.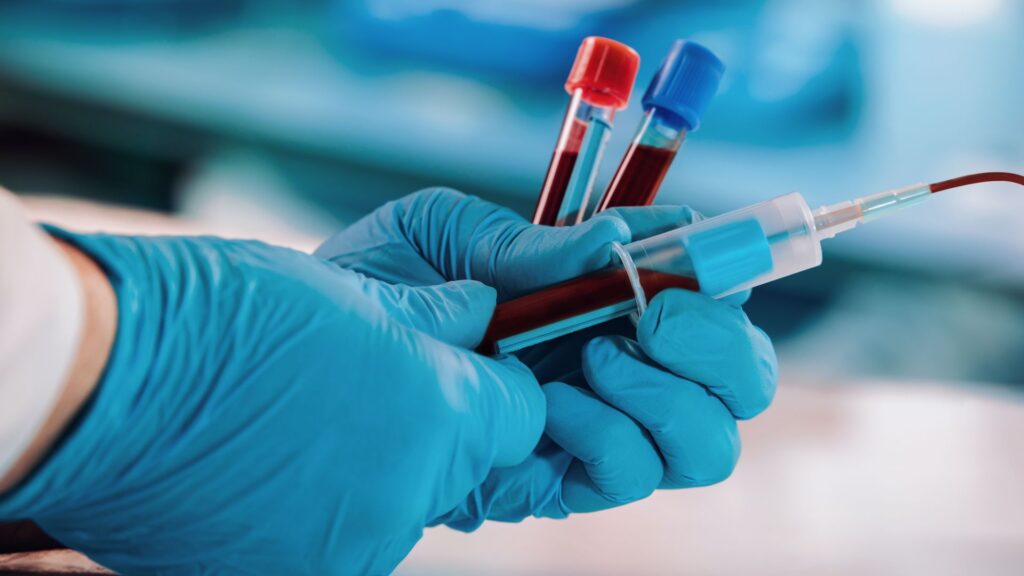 Conclusion
The conclusion is that choosing an at-home blood test in Dubai through Yad Al Amal Home Healthcare Center offers several benefits, including security, convenience, less anxiety, and more control over your medical condition and overall wellbeing. This is an excellent choice for people of all ages and medical conditions, regardless of whether you need regular health screenings or a single test. If you opt for the convenience and ease of conducting blood testing at home, it is a way to ensure your health while reducing your time and energy within the busy city of Dubai.